Stories of Impact
1st Job 1st Salary - Suraj
Hearing Impairment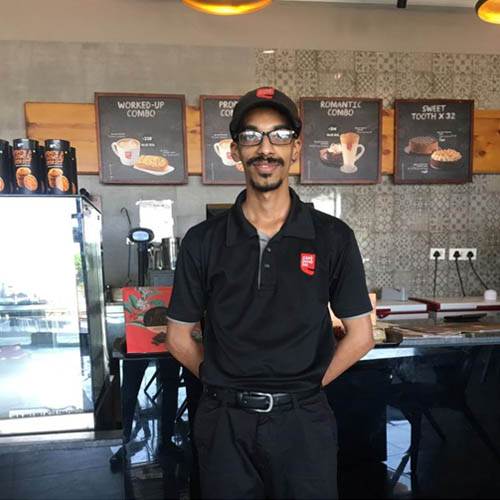 It is well said "if you try to take one step for your betterment then you will automatically get a hundred ways to achieve your goal"
This is the story of Suraj who currently lives in Kerala. Suraj has a hearing loss disability and his disability was detected when he was very young. Suraj has 4 family members Father, Mother, and an Elder sister who is already married. During his schooling, he shared, he faced lots of issues in expressing himself in school, while playing with his friend, and he used to get unnecessary sympathy from relatives and other people because that makes him realize every time that he has some kind of incompleteness in him. Once he completed his graduation, he shared that he started finding a job for himself as he thought that now he should help his parents in their household. Suraj shared he tried appearing for interviews in many organizations but he got rejected due to which he lost his confidence in himself. He explained his rejection started making him feel as if he lost everything and he won't be able to do anything in his life. He said that he went through huge abjection and then due to this pandemic he lost his temperament and felt helpless.
He came to know about Sarthak Educational Trust through a Mobilizer staff who explained him the whole training process, he was interested in the program and he gave all his documents and registered for the classes. Then, after three months of training. He told us that he learned so many skills. He was able to understand how he can develop Self- confidence and can improve his communication skills, today he is very much confident and is approaching every matter in my life in a positive manner.
After completion of his training, he got placed in Coffee Café Day and currently taking 10,500 salary in hand along with perks and employee benefits. He's happy how the training helped him & changed his life.
Campaign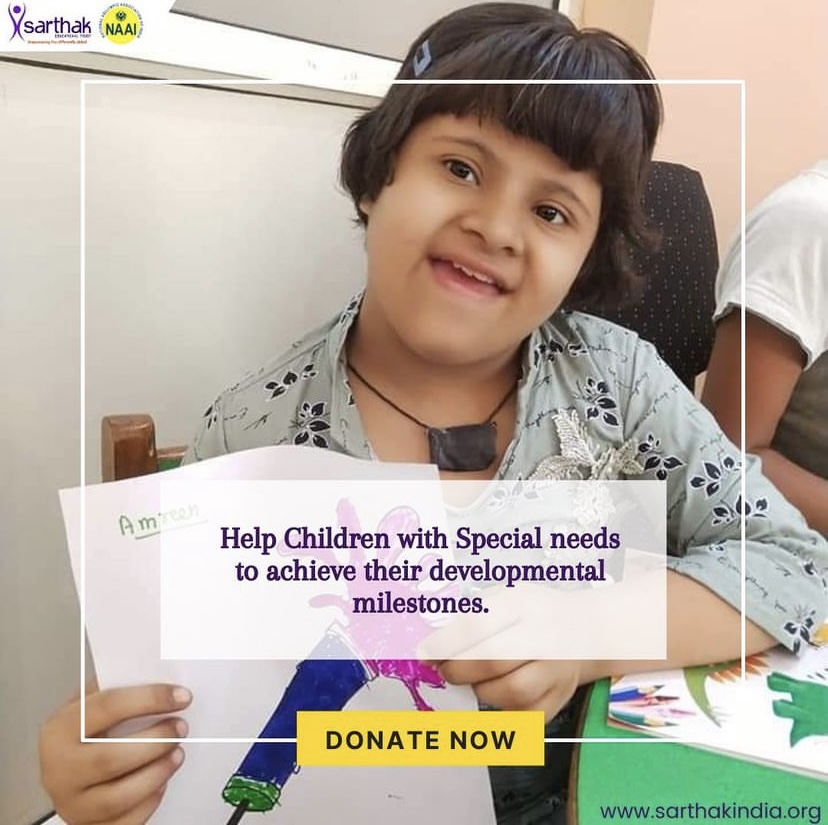 Support Special needs of 100 children
Help Children with Special Needs to take expensive therapies and make their future lively