Sarthak Goverment Partners
Sarthak extends heartfelt thanks to Government partners for supporting the initiatives directed towards mainstreaming persons with disability.
Listed below are the Government partners associated with Sarthak since 2008.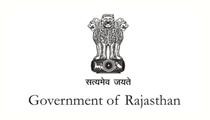 Testimonials
. I have known sarthak as an organization for the last 4.5 to 5 years and their dedicated efforts to empower Pwds speaks volumes of their dedicated and focused approach. Govt. of Haryana has now sanctioned a plot to start a resource centre in Gurugram, which i believe will ensure even better outcomes for the most underprivileged community, together with their 3 existing centres supporting them in haryana. My best wishes to Sarthak for their humanitarian work.
Devender Singh
Additional Chief Secretary,
Government of Haryana