IDEA – India Disability Empowerment Alliance
India disability Empowerment Alliance (IDEA) – Capacity building is another strategy of Sarthak that helps to bridge the gap between the haves and have nots in society. It is an approach to development that builds independence.
IDEA is building the process by which any organization retains and improves the skills and knowledge crucial to accomplishing a set of strategic objectives - which are most often to build a scalable and sustainable plan for the beneficiaries. Sarthak aims to connect to all the NGOs working in the disability sector, big or small, so that each and every PwD can leverage the platform in the most useful way. This way, all organizations, irrespective of their size can share mutual ideas and together benefit the PwDs.
As development actors like Sarthak itself, It has become key service providers to small sized NGOs where the government is unable to fulfill its traditional role. It tries its best to show greater ability to innovate. This is done through various workshops where a lobby of like minded is created, fostering new ideas thus paving a way for absolute growth.
About IDEA-
IDEA is a convenor, thought leader & voice for disability NGOs working to eliminate discrimination, inequality, in-access and strengthening mainstreaming of PwDs. IDEA was officially launched by Sarthak in November 2019.
How does IDEA work?
The alliance assists in sharing of information & pooling of expertise to improve the processes, structures & capacity of resources to help them emerge as potential prospects for enabling intervention.
IDEA Objectives –
1. To be the apex body for all NGOs serving PwDs.
2. To be the apex body for all NGOs serving PwDs.
3. To encourage mutual learning between member NGO's, transfer of best practices, etc.
4. To increase the total reach of the IDEA to the large population of PwDs.
5. To commission and conduct relevant research and apply the findings for the benefit of PwDs.
Achievements -
✔ Hosting online capacity building sessions with Member NGO's, covering various topics like Importance of documentation, obtaining mandatory certifications (12A, 80G; FCRA, etc.), fundraising, making proposals, websites, entrepreneurship options, etc.
✔ Linking product making NGO's with online marketing portals like GeM and Atypical Advantage, to increase their sales.
✔ Providing financial support to rural NGO's during Covid-19 pandemic.
✔ Provided ration kits and medical kits (masks, sanitizers, etc.), during lockdowns.
✔ Provided online training free of cost and created employment opportunities for PwDs associated with Member NGO's through Sarthak Trainers and Employment team.
✔ Providing access to digital platforms launched by Sarthak including, CapSarathi App – a one stop shop to access any information related to disability sector and Rozgar sarathi – a unique job portal to access real-time job openings available in Government and Corporate Sectors specifically for Persons with disabilities.
✔ PwDs who are associated with Member NGO's and have not completed 10th standard, or are above 35 years, are enrolled in free of cost 15-day 'Digital Literacy' programme of Sarthak, to provide basic knowledge on self-employment opportunities.
How to Become our Member?
• Registration google form link
• Whatsapp contact
• Required Documents for due diligence on completion of
• Registration Form shared over email as well.
Testimonials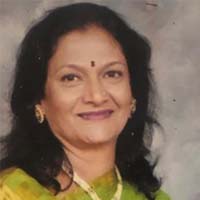 Connecting to IDEA really helped us in linking us to E-commerce platforms like Govt. E-Marketplace (GEM) and Atypical Advantage, for promoting our products and ncreasing our market reach, which our intellectual disability Divyangs make.
Minetta Paatil
President, Abhisar Foundation,Pune, Maharashtra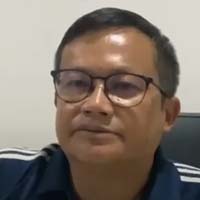 In this digital era the partnership has been so convenient in sharing knowledge, skilling and we look forward to more support to achieve our goal of empowering Persons with Disabilities
Ricky Laishram
Secretary General, Spastics Society of Manipur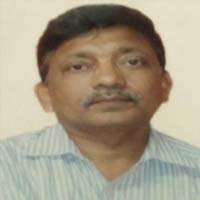 We have been attending the online capacity building sessions conducted by Sarthak Team for IDEA group. During Covid lockdown our visually impaired children were provided ration kits and online skill training by IDEA.
Gopal Krishna Aggarwal
Director, Shikshit Yuva Sewa Samiti, Basti, UP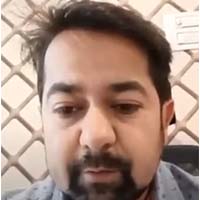 There is a huge gap in information and facilities for Divyangs in our area, an IDEA could be of great help.
Mudasir Shaban
Chairman & Founder, Disability Welfare Trust, Srinagar (J&K)