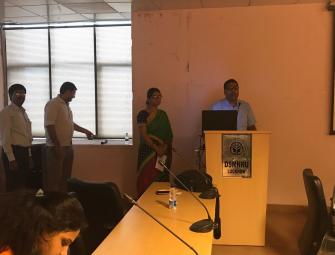 27th Round Table Conference & Job Fair
To discuss & deliberate over the prospects of hiring People with Disabilities in corporate space, Sarthak in association with Dr. Shankuntala Misra National Rehabilitation University organised the Round Table Conference in Lucknow.
HR Managers from renowned Corporate Houses viz, Aegis, Skyhilton Restaurant, Bandhan Group, Powerlinks, Hotel India Awadh, Hotel Gemini Continental and many more participated in the event.
Followed by Round Table Conference, Job Fair for People with Disabilities was organised, where more than 300 candidates got registered and 120+ got shortlisted for various job profiles in the corporate houses.